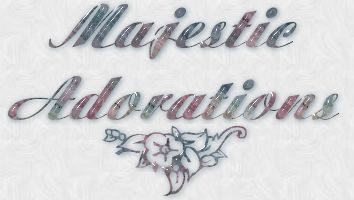 Welcome to "Majestic Adorations" by LadyDebbie. I hope you will like my original graphic sets, the graphic sets on this site are free for personal homepage use. (Please read "Conditions for Use" located on every page) At this time I am no longer making custom or made-to-order graphics.
Background Sets
Page 1 (12 sets)
Page 2 (12 sets)

---
Conditions for Use
These graphics are my own original designs and are free to use on personal homepages, they are not to be used in any graphics collections or on commercial sites
DO NOT link these graphics to my server, download to your own harddrive, then upload to your own server!
Do not alter my graphics!!!
If you use my graphics, you MUST use my logo, each set has it's own logo located at the bottom of each page, and add it to the page displaying the set
Link logo to: http://www.mindspring.com/~dkalbe/thester.htm
If you use my graphics, e-mail me with the URL of the page or pages that the graphics are on and I will add you to my "Links to Users' Websites" page. If you have any comments send e-mail to LadyDebbie
---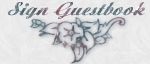 &nbsp&nbsp&nbsp&nbsp&nbsp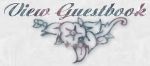 This site is listed on the Web Clip Art,
Backgrounds section of the "Mining Company".


[ Home ] &nbsp[ Thank You Veterans ] &nbsp[ For Kids' Sake ] &nbsp[ My Adopted MIA] &nbsp[ Love and Hope ]
&nbsp[ Prestigious Women ] &nbsp[ Prestigious Women Gifts ] &nbsp[ Memberships ] &nbsp[ A Touch of Beauty]
&nbsp[ Graphics Links ] &nbsp[ Awards ] &nbsp[ My Award Winners ] &nbsp[ Angels ]
&nbsp[ Web Rings ] &nbsp[ About Me ] &nbsp[ Cool Links ]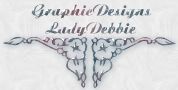 Pages property of:
D. Kalbe © 1997-2001 All rights reserved
Page was last modified on May 3, 2001
All pages were "Hand Coded"
No HTML Editors were used
Page started on Jan 6, 1998